May 23rd, 2018
Festival is a coming
In the days leading up to the Festival we invite some guest bloggers to offer their own insights. Today, Simon Zec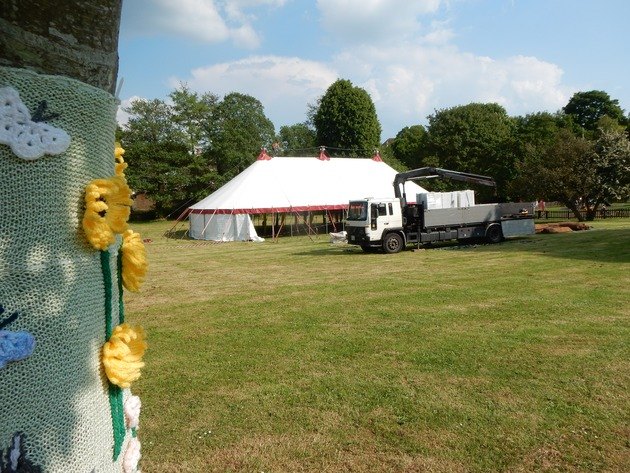 Two years ago the Steyning Festival was upon us. What an amazing time was had.


It took over the town and brought a fabulous festive two weeks.


For me, personally, I had the best time I could have hoped for. I got to interview Sara Pascoe at the beautiful Gluck studio, I dj'd as part of the silent disco and closed the Raz Up beer and wine festival with an awful drunk rambling performance.


This year I'm hoping for a much more sober time. The Razz will be back and we are hoping to be bigger and better. I'm in a couple of plays at the cricket club and hoping to go to the poetry ramble.


I'll also be going to loads of other stuff too.


If the festival is half as good as it was last time we will be blessed and it looks to be twice as much fun. So I think we will be on for one hell of a time!


After the last festival I wrote this poem; it didn't make it into my book (Death Of The Suburb) but plenty of others are there.


The good news is the book will be available from the Steyning Bookshop very soon and direct from the publishers soon too. For now you can find it on Amazon (just search Death Of The Suburb on Amazon) where I am happy to say it is consistently getting 5 star reviews.


Anyway, here's my thoughts on the last Steyning Festival.....


I have harnessed and garnished my increasing ego.
I have consolidated and consecrated my self-confidence.
Within two weeks I had been allowed to sneak,
On the heads of betters in my field
And unleashed the beast that is my Stalwartedness


So much has happened since we last met.
I have basically become the Poet Laureate.
I don't know what size pond it is I'm living in, but I have grown like a carp and filled it right up


I have habitualised and ritualised the imbibing of booze
To harness the power of The Ego
Can this be done sober?
Will it work?
Am I so inhibited that I can only uninhibit with the aid of a pale ale or 6?


With these dream chances I've had,
with the delicate mix of overprepared sleepless nights and the gall to think I can just wing it, And each of them won apart from the One.


Surrounded by musicians made me think I could sing.
In my head I sing like Leonard Cohen.
The voices from my youth telling me I can't sing were silenced after 35 years


Given a month off
To sod off and go depress someone else.
For one glorious summer's afternoon, I could be David Byrne
Or Billy Bragg
And I was -
Until the hangover went and shame well came.
And the shaky phone evidence opened the door and made the voices a nice cuppa and let them get
back into their comfy chairs.
Where they truly belong.


For one brief moment I Exploded Isometrically.
And That Boy in a woodwork lesson,
He'll finally know that that dream came true.
He can go back and sleep soundly.


Tags:
#Festival #Blog #Events
,
#Poetry
---
Comments (0)
No comments have been submitted yet.
Why not be the first to send us your thoughts
Leave A Comment